One would think and question why Cinderella bolted out the way she did. Until being faced with having to choose between whether staying or leaving….
A while back, I went on a date with this guy whom I matched with on a dating app. The text exchanges were inconsistent, which made me question whether a date was in the cards. Beforehand, I told him about my disability to avoid any surprises/misunderstandings.
My go-to statement was something along these lines:
"There is something you need to know something about me. Is that I have a disability, cerebral palsy to be exact. It affects my speech and some motor skills. Let me know if you still want to meet after knowing this".
In retrospect, it wasn't the best way to divulge my disability. The statement was too uptight and serious, giving a distorted picture. Anyway, he responded a few days later, saying he was still interested in meeting.
Hearing from him after a few days was a big surprise. Previously, I have encountered close-minded men who completely dissipate after discovering the disability factor. The text exchanges were inconsistent, which increased my faith of it not happening. Whether or not the date was happening, I was going to go because; 1) I had the ride all scheduled, and 2) I couldn't alter my plan at the last minute. Might as well enjoy myself.
Having close friends involved in your dating adventure adds to the entertainment factor of dating. To no longer be in the limbo, they advised me to text him to verify the date. So, I did and confirmed the date was still happening. Although I would have progressed with my plan accordingly, I was glad he didn't bail. Public transportation is wonderful until last minute change of plans.
Forty-five minutes before catching the bus, I changed my worktop to a neon crop sweater and then adjusted the few strands of hair that had gotten undone from my braid. Plus, it had been a semi-long day. I had done my best to look presentable.
No, I did not look bad, just not as put together as I was used to when meeting someone.
I arrived at the location with more than two hours to spare to be punctual. It was fine, there were things I had to do for my internship helping to speed up the time. As the time slowly approached, the nerves began kicking in. Why is that? Scientist ought to search for the reason behind that. If they haven't, already.
I roamed the area in my electric wheelchair a few times to ease the nerves that were crippling in. Along the way, making a handful of stops in the powder room to check the status of the lose strand of hair. Is not like we had established this deep connection as we barely talked in the app and hadn't yet exchanged numbers. Something about that initial meeting that causes you to be a mess.
Anyway, he finally gave me his number and told me he was on the way. In that instant, the nerves really started to kick in so much so, I had to go into a bathroom stall to calm down.
Stupid nerve and anticipation!
A new text from him appeared on my phone where he said he was in the parking lot and to meet at the entrance of the restaurant. Prior to making my way over, I mentally prepared myself with a mirror talk for self-reassurance.
The positive self-talk continued until the entrance was visible, catching sight of him walking through the door. There was a friend vibe instantly.
Relief, he looked like his picture, just a tad shorter (shout out to all the short kings?).
We shared greetings entering the restaurant, afterward. It was a nice and chilled ambiance. I went with tequila-sunrise, and he ordered some other drinks with an appetizer as he hadn't eaten due to work obligations.
Conversing with him was easy, leaving no room for awkward silence. It is something I always appreciate. We talked about everything and anything, our passions and admiration for the future. Vividly, I remember how surprised I was with the way he genuinely seemed interested in what I had to say. Furthermore, how he patiently waited for me to type the response was extremely pleasant.
Rapidly, it was nearing ten o'clock at night as the conversation continued. Oh, shit! It was the first thing that crossed my mind. My ride was going to be arriving any minute and the last thing I wanted was to interrupt him. The dilemma was huge as I was having a good time and not wanting to leave. And yet, if I missed my transportation, it meant I was going to have to be stranded there. Being stranded was the last thing I wanted.
"Screw it, I might as well enjoy the last few minutes before the bus came." I thought. Things got interesting at this moment!
At four minutes past ten, my cell rang with a second phone call from the company bus. Routinely, the company phoned ahead of time, to notify you of the status of the bus. I do not remember receiving the initial call.
Luckily, I answered! The person on the line informed me that the vehicle had arrived and awaited me outside. Swiftly, I typed on my iPad that the bus was at the entrance and had to get going. He was a little taken aback by that little revelation as his facial expression changed completely. It wasn't the time to worry as I had to catch up the bus. Once I had stored the iPad in my purse, we hugged goodbye. Then, I increased the speed of the wheelchair and got to the bus in less than a minute.
Obviously, he was unpleased with my abrupt departure. Guilt, does barely describe how bad I felt for leaving that I apologized profoundly for the unfortunate turn of events.
Hey, a girl did; what she had to do!
As you would expect, I never heard from him again. The next day, I told my friends, and they couldn't stop laughing. With how everything panned out, they began calling me Cinderella as I basically had to run away after the clock hit ten. Despite everything it was a memorable!
The End!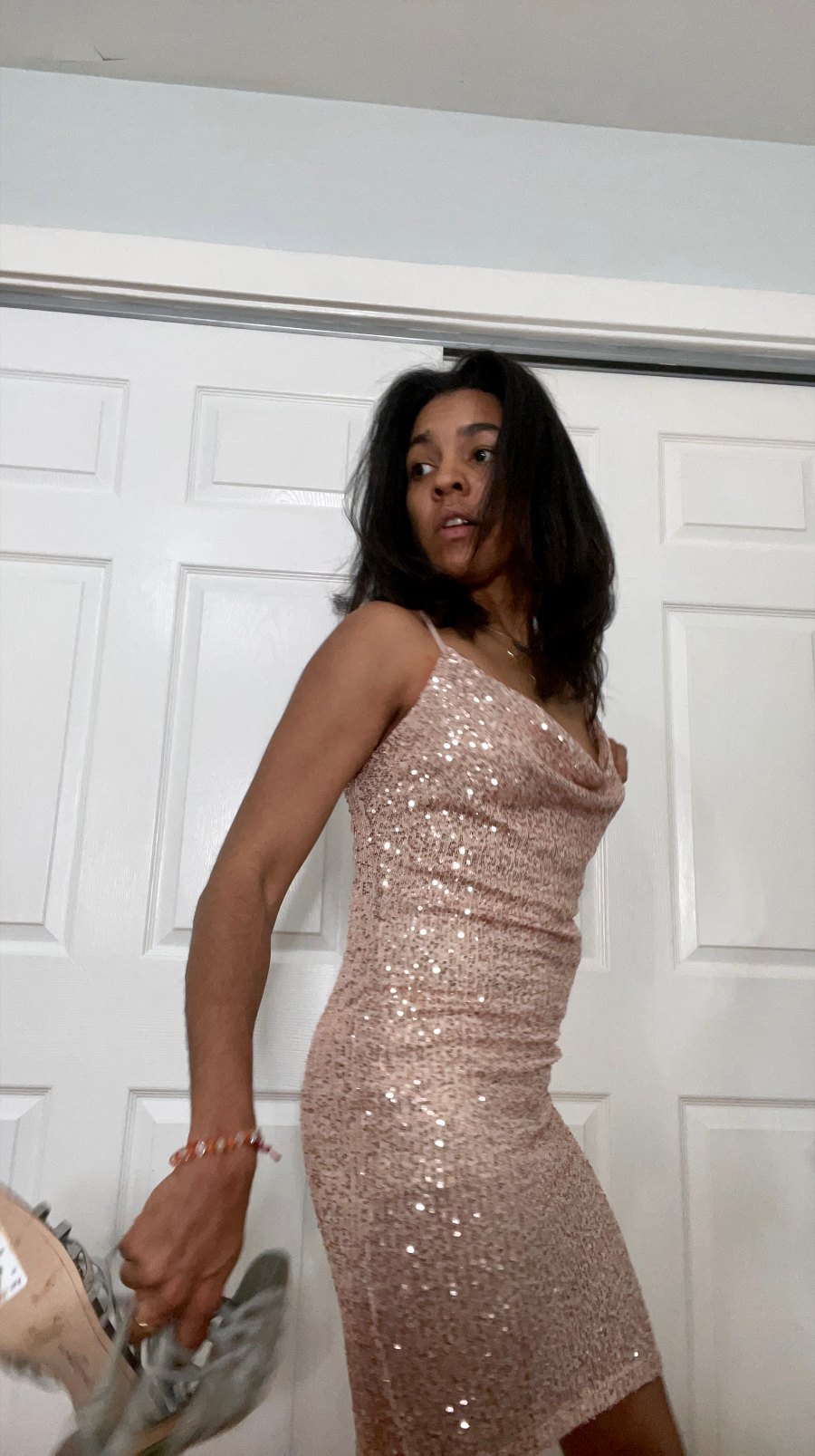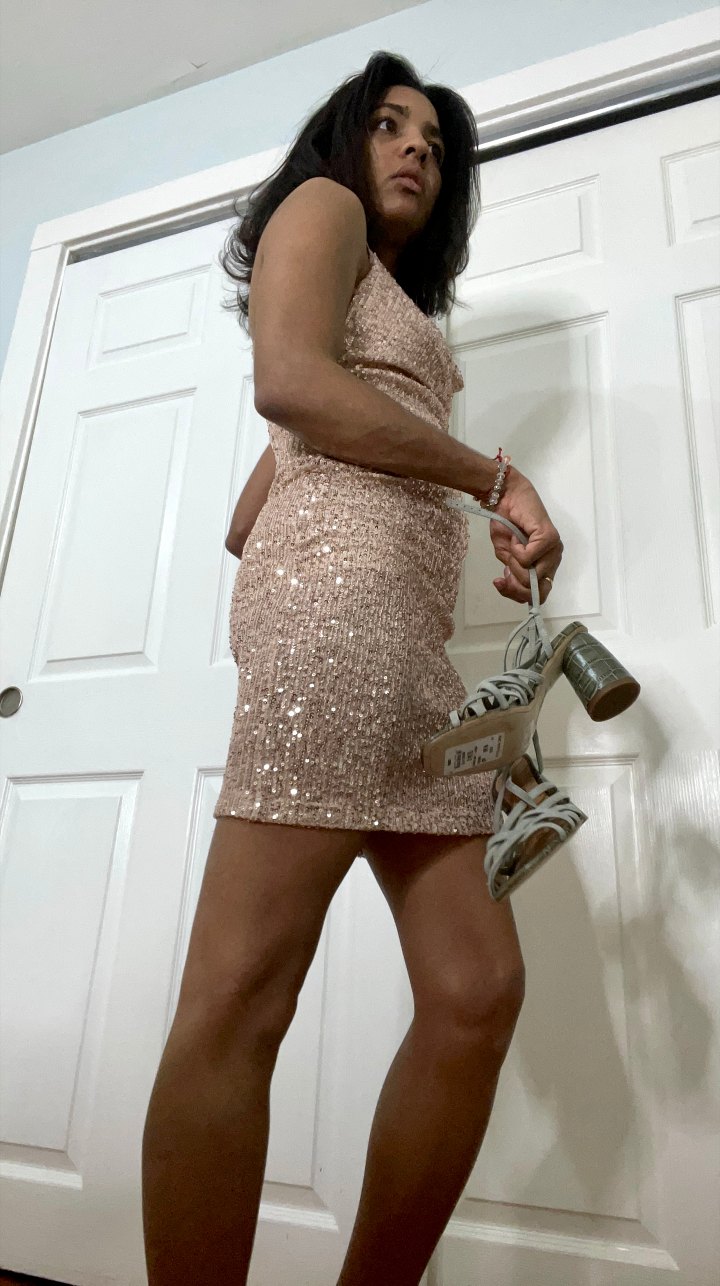 Stay Beautiful XoXo
Follow my blog with Bloglovin