Hi Love,
Send y'all good vibes on this new week! 🙂
Last weekend, I had the privilege to attend the King of Bachata's concert. It was an epic event, as everyone came together at the MetLife Stadium to celebrate bachata and an icon who has taken the genre to the next level. More than 70,000 people from all walks of life attended, which was impressive considering he was the first Spanish artist to ever perform there. He brought to the stage many renounce artists like Ozuna, Wisin Y Yandel, Zacarias Ferreira, and much more. I have to say my favorite was when he sang with Aventura bringing out some unforgettable childhood memories with the song "Obsession." When the song came out in the early 2000s, I remembered singing it 24/7, just because of how good and catchy it was. Also, it didn't help the radio played it constantly, so might as well enjoy it while I had the chance. It wasn't like I could listen to it whenever I wanted to as I didn't have access to a computer or an iPod. The only way to listen to it was when there was electricity, which was occasionally.
Since the start, Romeo Santos knew he wanted to give his fans a great concert, even when there were tons of negative noises surrounding the issue and doubting his ability. With hard work and perseveration, he was able to exceed expectation and prove the naysayers wrong. It just shows that people will always talk no matter what you do. If you pay attention to the negative comments, you won't accomplish anything that you have set out to do. Great job, Romeo! You did it!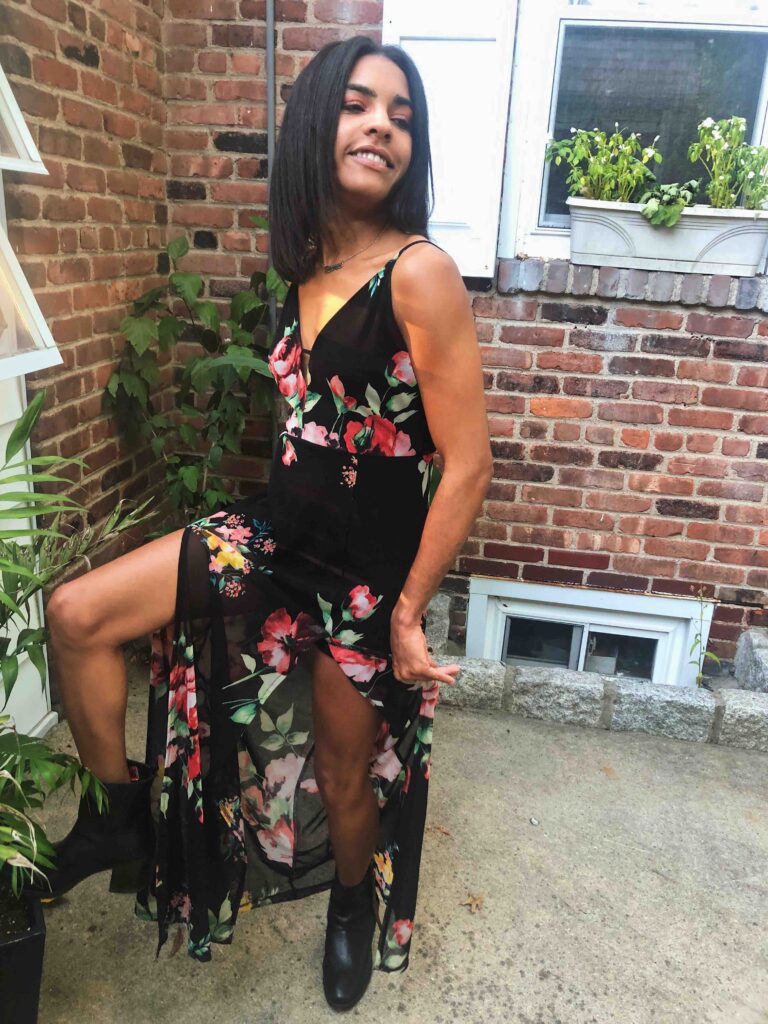 I wore this black maxi dress that has two slits on the front as shown in the pictures. The floral pattern gave it a little hobo vibe reminding me of something you would wear to a music festival like Coachella. For me to dress floral, it has to be the right floral pattern and not too busy where the eyes get disoriented if you stared at it for a long time. The muted colors of the flowers complemented the season very nicely as it was the first day of Fall. Over the ankles' boots gave the outfit a little rock chic vibe, which was exactly what I wanted. Plus, I got to wear comfy shoes without sacrificing the look although I was ready to take them off by the end. Pretty good, considering the concert lasted more than three and a half hours and all the dancing, singing and yelling done during that time. I kept it very simple when it came to jewelry only wearing my name necklace and some black earrings. I felt elegant, sexy, bad-ass meanwhile feeling classic. It was a perfect outfit for a perfect night!
Dress: Nordstrom Rack by the brand Lush
Boots: Marshall by Fabianelli- Vero Cuoio
Earrings: Gifted
Alternative way to style:
If a hobo and rocker chic look isn't something you are interested in, don't worry I got you. Instead of the boots, you can wear some black, red or pink heels to make the dress somewhat formal. Wearing either pink or red heels would make the pattern more vibrant by bringing out the color on the flowers. Also, I would do a low and a messy ponytail to bring a romantic and sophisticated feel to it. For jewelry, I would opt for some dainty necklace alongside simple stud gold earrings. Now tell me below how you would style this dress. 🙂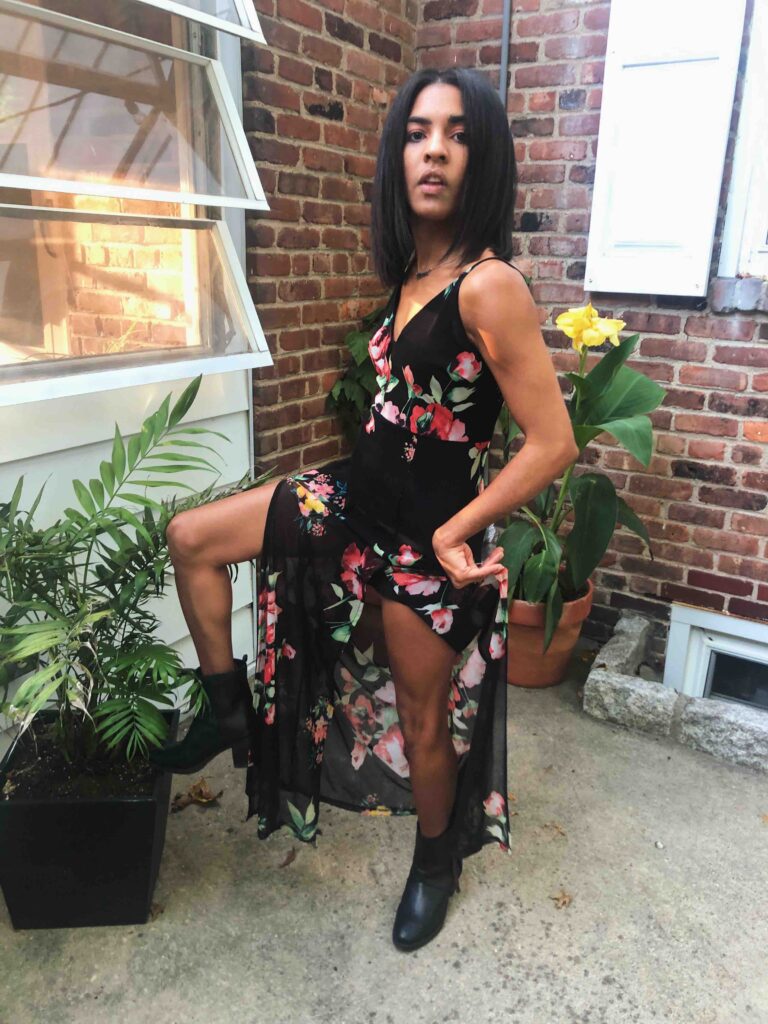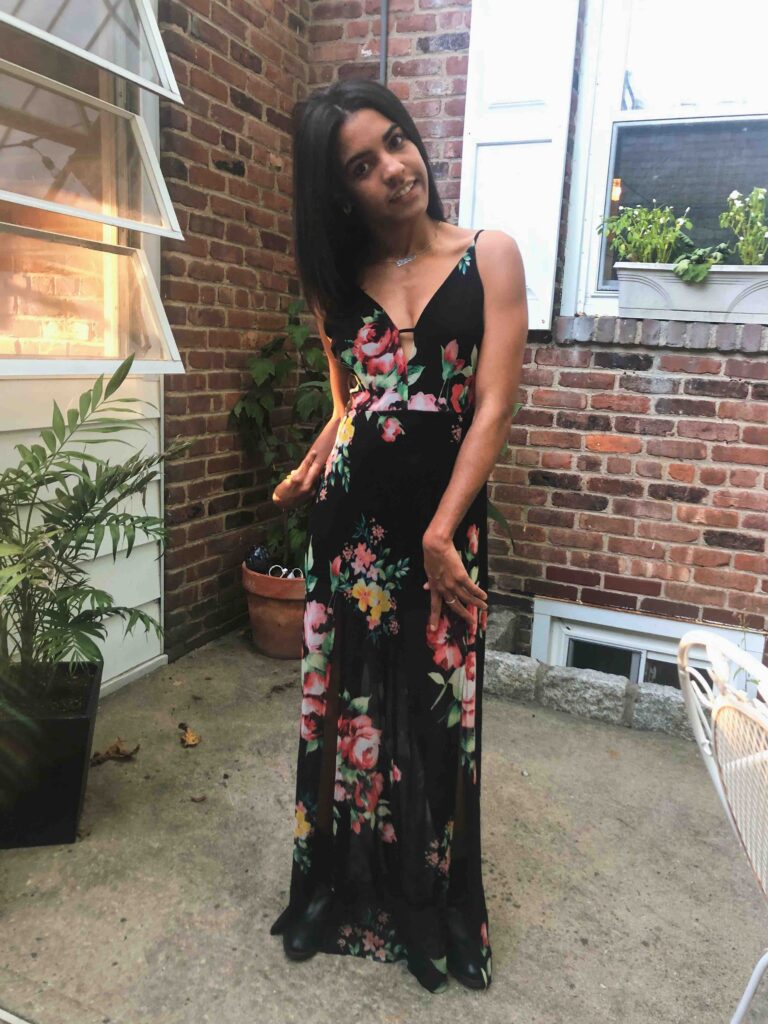 Stay Beautiful XoXo