Hi Loves,
Hope you guys are having a great day or night depending when you are reading this. Fall finally has arrived and so did the cool weather. However, that doesn't mean we immediately have to pack up our summer dresses. Or does it?
I have to say, autumn is my favorite season, especially when it comes to fashion. The climate is ideal to continue to wear summer dresses, as it isn't so cold yet. Transitioning any summer outfit into fall can be as simple as adding a jacket, a pair of boots/booties, and/or a scarf. They don't only help keep warm but also make for great statement pieces. The important thing here is to never have to sacrifice style while trying to keep warm.
I paired the pink floral dress with simple black booties. The black booties were previously featured. I purchased them from Marshall last fall during one of those not-looking-to-buy-anything-trips. Those trips are the most dangerous to our wallet because we often tend to find stuff that we have been meaning to buy for a while but haven't been able to for some unknown reason until that exact moment. Like a magic act, it magically appears right in front of our eyes exactly how we have wanted it. Even though we shouldn't get it, we make the purchase. Our wallets are the ones who suffer. Poor little wallets. Okay, Got off the tracks for a little bit :). Now back to the outfit. The dress is from the brand Lush and I got it at Century21's end of the summer sale. To top it all off, I added a beige symmetrical patterns Armani Exchange jacket to keep me warm at night. Couldn't find the exact jacket so I search for other similar jackets.
And remember to always be authentic!!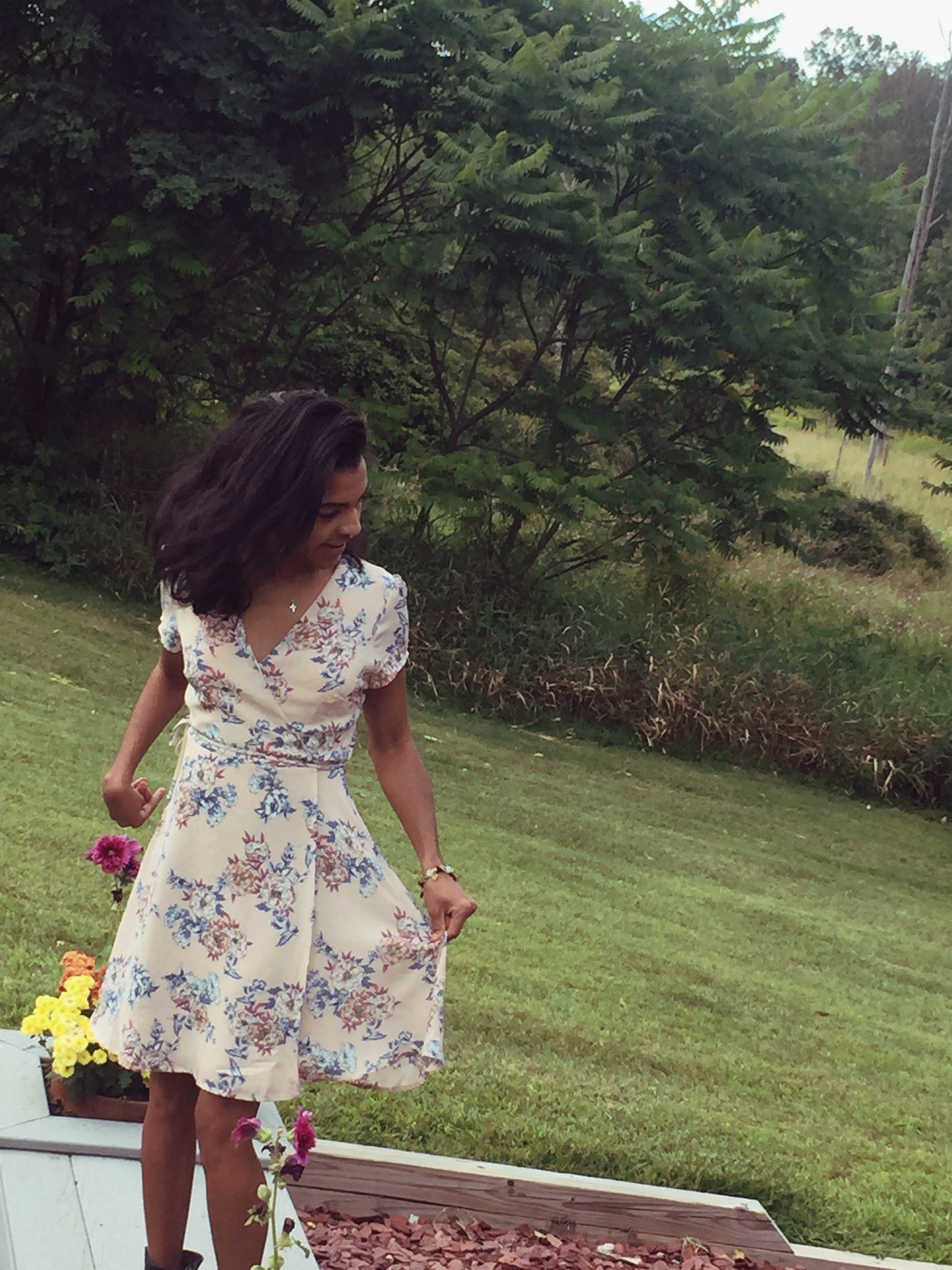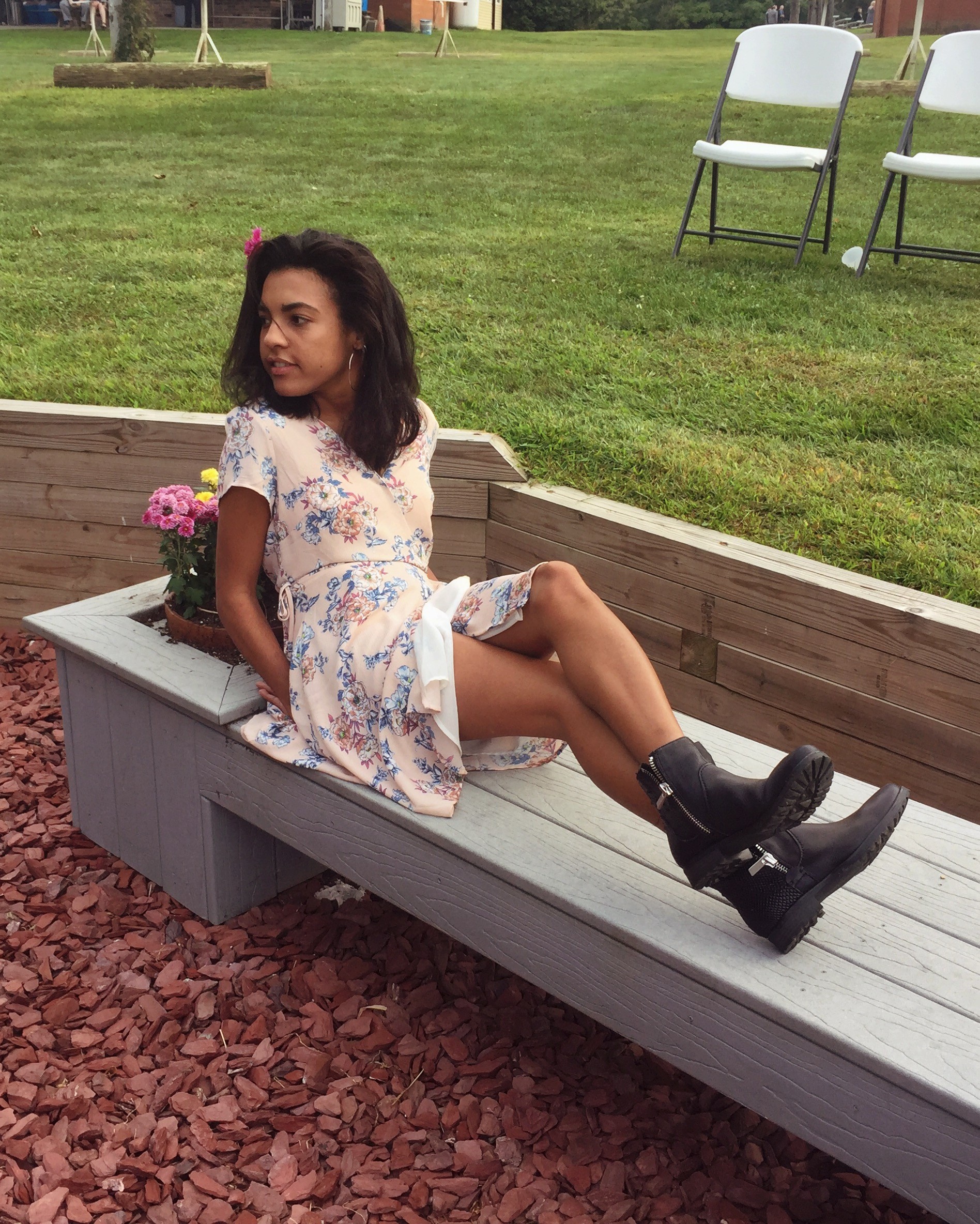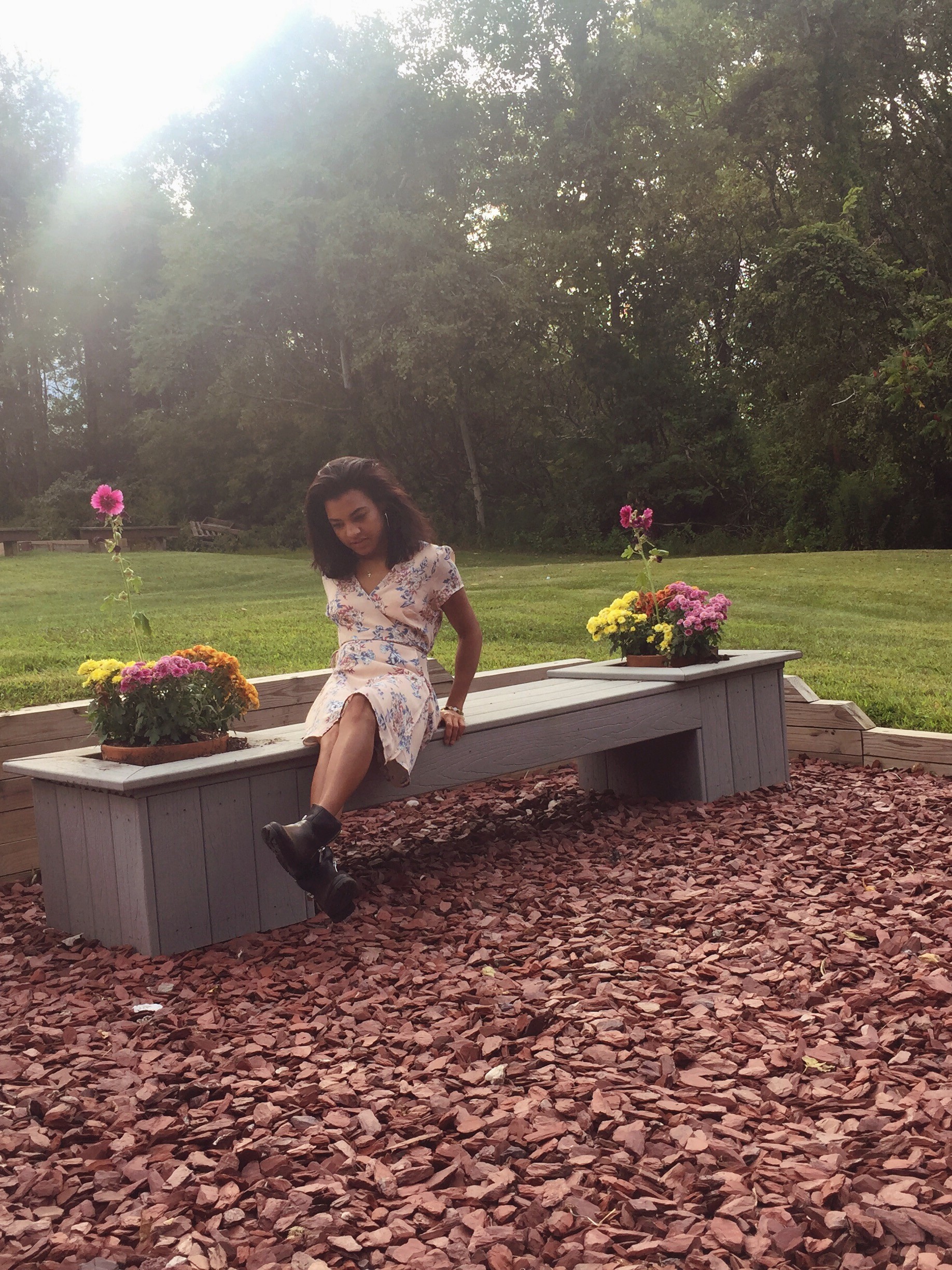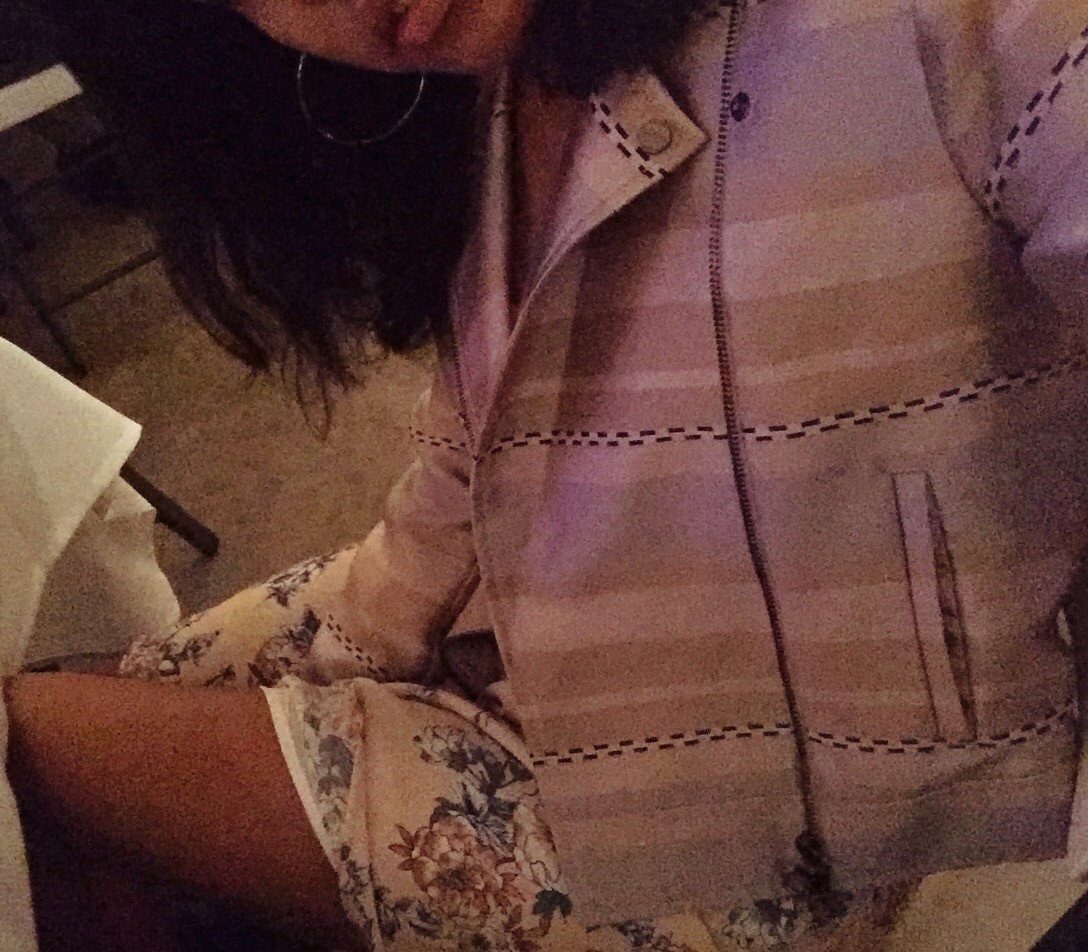 What I Wore:
Stay Beautiful xoxo