Hey Loves,
It's true what they say you can never go wrong with an all-black outfit. Even though we are in Spring where we are supposed to wear colorful clothing, there is nothing wrong wearing black from head to toe occasionally. So, I paired an old button-down shirt from Express (trust me when I say it is old, it's old) with some Flying Monkeys black jeggings and black booties. To give the outfit some edginess I put up the collar while knotting it in the front. I put my hair in a topknot and wore some simple gold hoop earrings. I must say I'm really happy how the outfit turned out.
Tip: You can recreate this outfit by wearing the things you already have in your closet. You can swap the button-down top for a polo shirt leaving the collar up and the first few buttons unbuttoned. Instead of the booties, you can wear your favorite sneakers or sandals.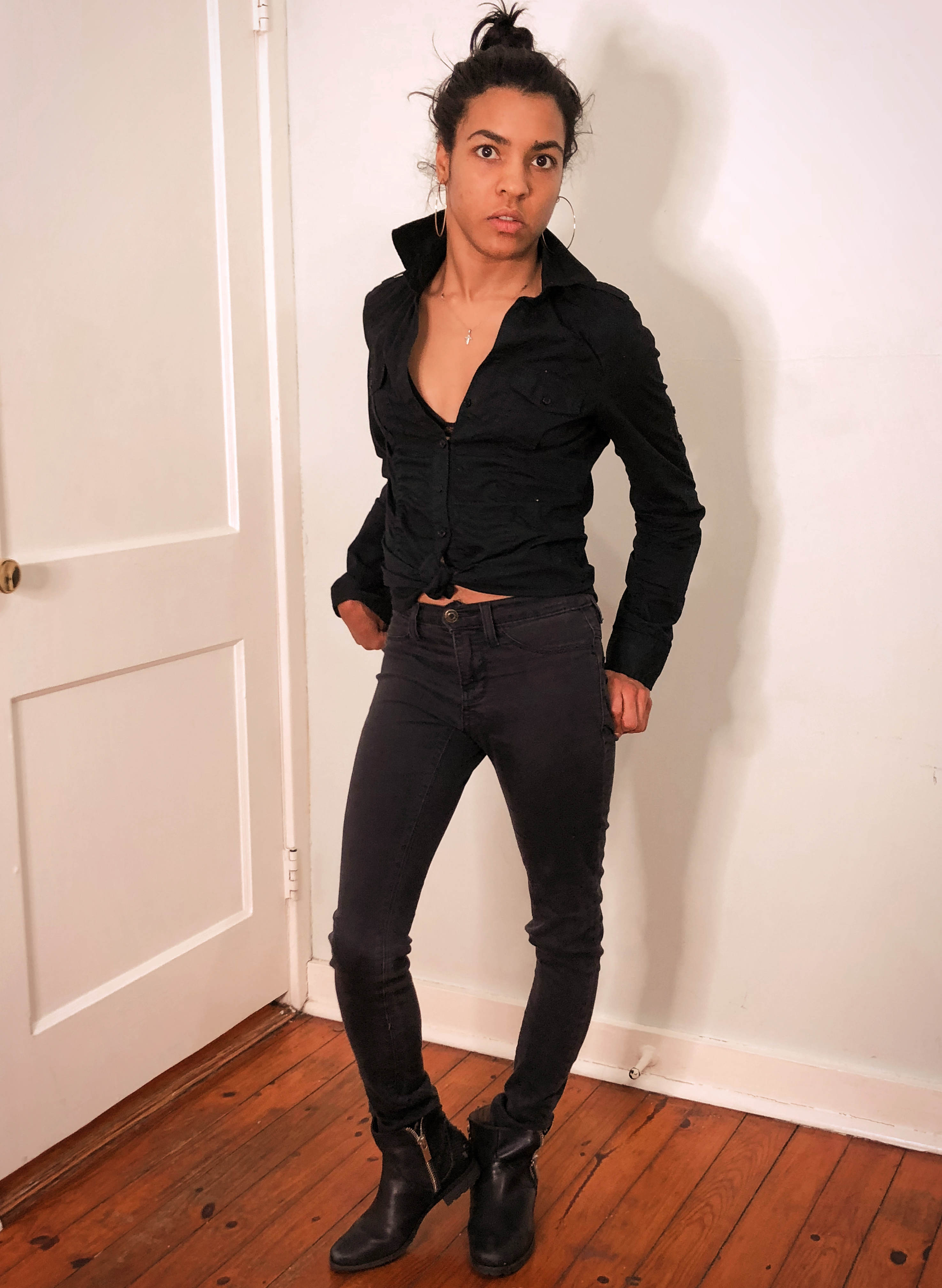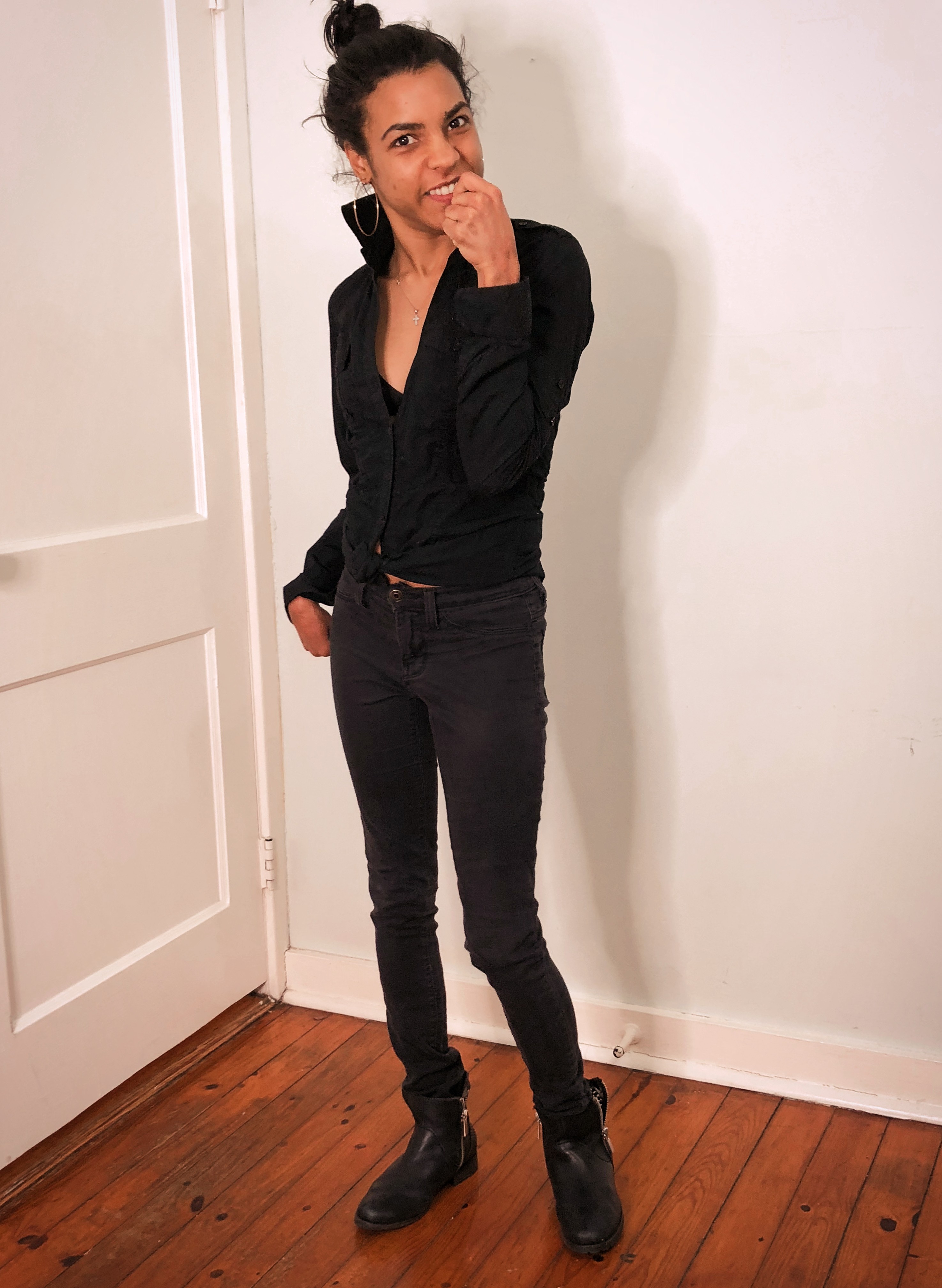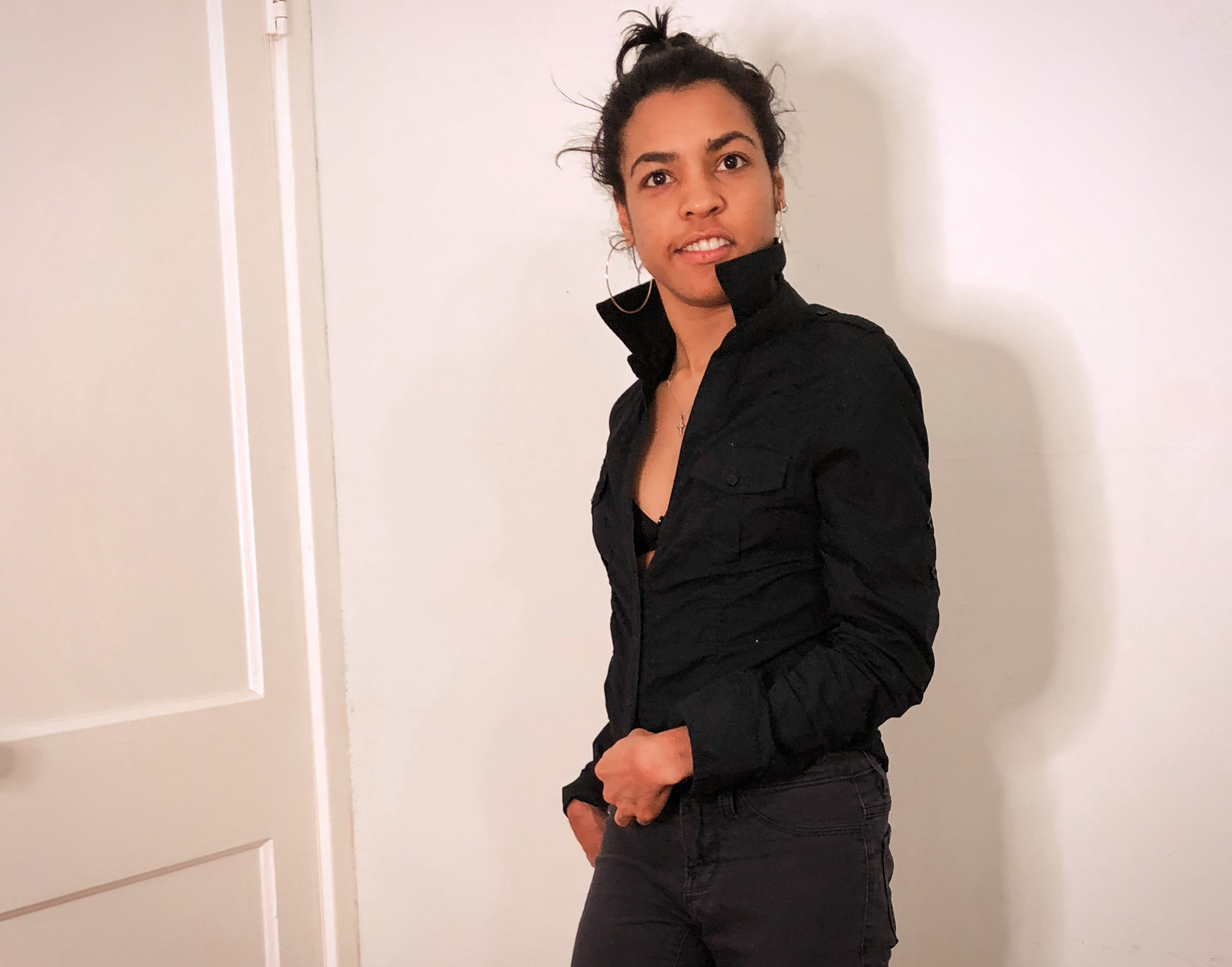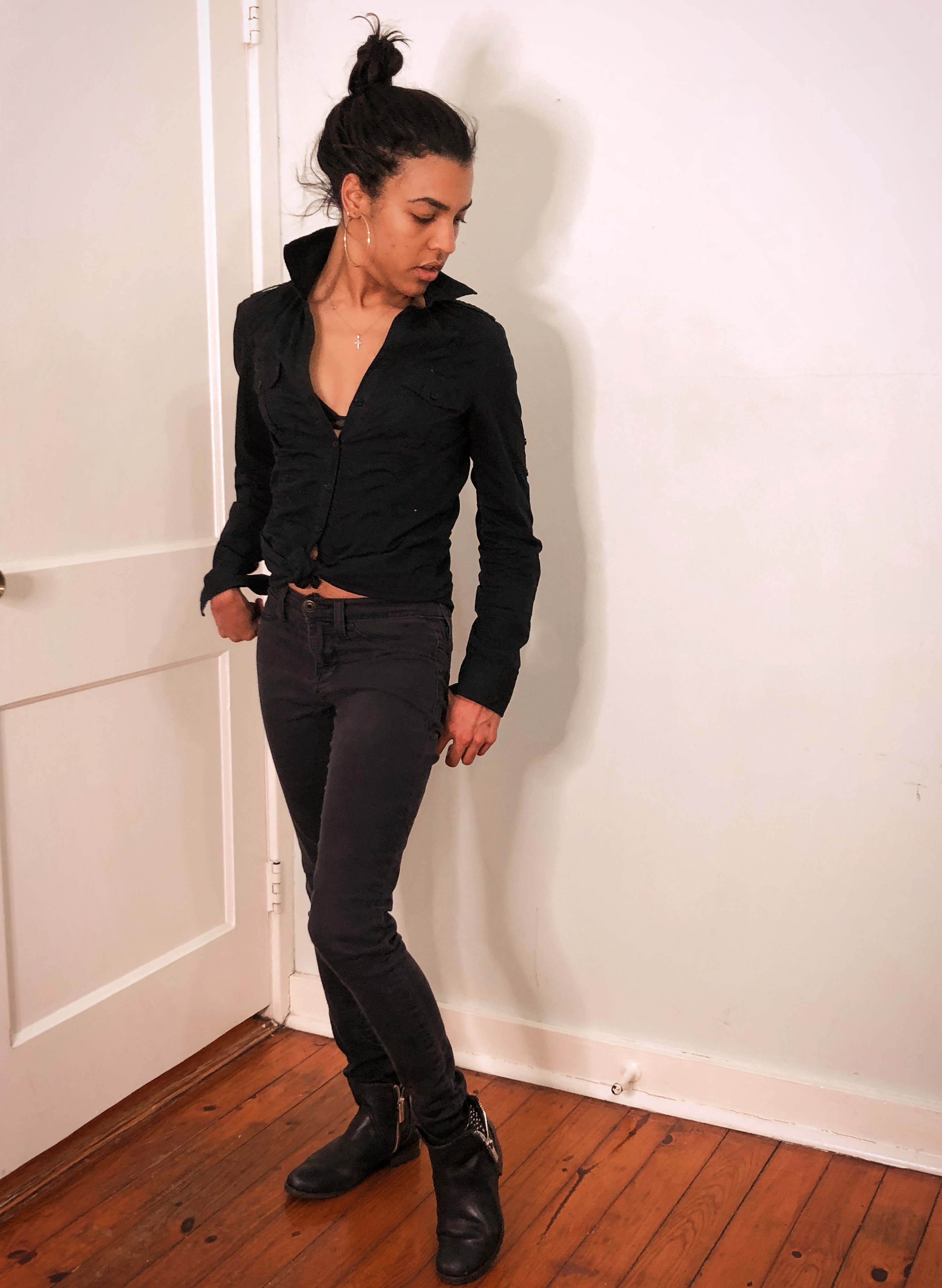 Comment below if you like my look and are thinking of recreating it.
What I Wore:
Options:
Stay Beautiful XoXo